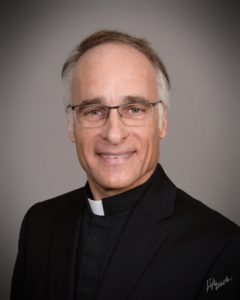 We've reached the month of May…a month of expectations. Expectations of nicer, warmer weather, of graduation ceremonies, of honoring our mothers and those who have made the ultimate sacrifice for their country. May can certainly be a busy month with a lot of celebrations.
Yet, if you look closely, there is a common underlying theme to all of these diverse celebrations and days of honoring others and that would be…sacrifice.
Indeed, the graduates sacrificed years of effort to learn skills and to attain knowledge that will help them through life and to achieve success as a productive member of society being able to contribute through some specific skill or expertise. Mothers have sacrificed much beyond just merely giving birth to their children. I believe the time and effort that mothers sacrifice is incalculable, from lost sleep through anxious nights to the frustration of helping their children to learn math. Then there are those who served our nation in the armed forces. Many made tremendous physical sacrifices and in some cases lost their lives guaranteeing our freedom.
May, I suppose, could be labeled as the month where sacrifice for the benefit of others is recognized. While the date of the various high school and college graduation ceremonies will vary throughout the month, (Tipton High will be on May 28th and Hamilton Heights will be June 4th) Mother's Day will be celebrated by all on Sunday May 8th, Armed Forces Day on May 21st, and Memorial Day on May 30th.
Yet, celebrating the sacrifice of students, mothers, and veterans is not all we celebrate this month. We continue to give thanks and praise for the ultimate sacrifice made on our behalf…the sacrifice our Lord Jesus made on the cross of Calvary to atone for our sins. Indeed, while the pageantry of Easter may have passed, our remembrance of and our worshipping Christ for what he has done for us continues unabated. Jesus sacrificing his life to gain our eternal life is something certainly worth celebrating no matter what month it is.
There is a commonly known story that comes from the life of Martin Luther. It is said that the devil approached Luther one day and tried to use the fact that every person is fallible. He presented the Reformer with a long list of sins of which he was guilty. When the devil had finished reading, Luther said to Satan, "Think a little harder, you must have forgotten some." This the devil did and added other sins to the list. At the conclusion of this exchange, Martin Luther simply said, "That's fine. Now write across that list in red ink, 'The blood of Jesus Christ, cleanses us from all sin.'" There was nothing the devil could say to that.
A little boy attending church with his father one Sunday saw all the stained-glass windows and inquired as to who the people were that the windows depicted. His father replied, "Saint Mark, Saint Luke, Saint Matthew, Saint John, Saint Paul and others." The boy asked, "What's a saint?" His dad answered, "A saint is a person who lets the light of Christ's sacrifice shine through their lives, their words and actions in sacrificial service to others."
Couldn't have said it better myself.
Serving our Savior,
Pastor Roloff