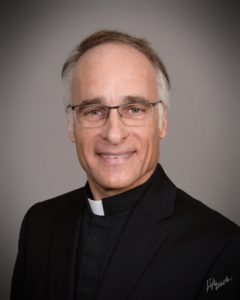 There is an old fanciful story about how birds got their wings. The story goes that birds were at first, made without wings. Then one day, God placed a set of wings in front of the wingless birds and said to them, "Come, take up these burdens and bear them on your shoulders." The birds hesitated at first at the heavy burden asked of them to carry, but they soon obeyed what God had asked them to do, and they picked up the wings in their beaks. Because the wings were heavy, the birds soon enough laid them on their shoulders, but to their amazement, the wings then attached themselves to their bodies and before long, they were soaring through the air. What had once been a heavy burden now became an instrument that enabled the birds to soar and to go where they could never go before.
This story is of course, purely fantasy, but it serves to convey a truth about the trials and tribulations that we may be asked to bear. The duties and tasks that seem like a burden and a trial can often become the very means that God uses to lift us up and to build godliness in our lives. What we find in the Scriptures is that God often plans for our burdens and difficult tasks to be our motivators in doing certain things for our Lord's kingdom and that God can and will do amazing things through us…but the question remains…are we willing to pick up those wings?
The truth of the matter is to refuse to bend our shoulders to receive a load is to decline a new opportunity for growth and who knows to what heights God had intended for you to soar…only you'd never know.
Here in the church, people sometimes get the wrong impression that to volunteer to do something is a huge, tremendous burden and sacrifice on their lives, families, and time. And yet, what has God asked us to do? He has called each of us to work in his vineyard and to carry our crosses because the harvest has come but the workers are few…
It is always good to attend church or Bible study and sit and soak up the truth of God's Word like a sponge, but we must realize that sponges work best when they are squeezed and used.
I know that many of us are busier than ever before, but when you see a need arising within the church that you know you can fill or if you hear within you God's call to take the task, He is giving you…answer gladly, saying, here am I, send me, send me!
"[Jesus said] Will any one of you who has a servant plowing or keeping sheep say to him when he has come in from the field, 'Come at once and recline at table'? Will he not rather say to him, 'Prepare supper for me, and dress properly, and serve me while I eat and drink, and afterward you will eat and drink'? Does he thank the servant because he did what was commanded? So you also, when you have done all that you were commanded, say, 'We are unworthy servants; we have only done what was our duty.'" – Luke 17:7-10
Until next month….
Pastor Roloff