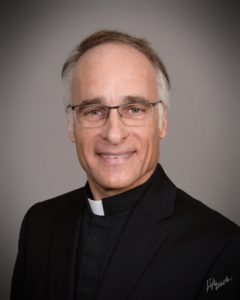 A Message from the Pastor
Is it Christmas time already? Wow, that was a fast year.
Anyways, as we all actively get ready for this festive season by decorating the house, baking cookies, shopping for gifts, and planning and going to Christmas parties, we should be sure not to forget Jesus in all the hustle and bustle. Actually, I would encourage you to mark your calendars right now so that our Advent, Christmas Eve, and Christmas morning worship services won't get pushed aside by some other activity.
Perhaps I should maybe come at it a different way. How would you feel if your family forgot your birthday? We shouldn't think that our Lord is any less hurt when his children forget his.
Our mid-week Advent services continue this month on December 7th and 14th at 6:15 p.m. Christmas Eve is of course on the 24th at 7 p.m. and will be our typical service of hymns and Scripture readings. I've also prepared a new really neat children's sermon for that night that will amaze everyone (hopefully). We will only have one service on Christmas morning at 9 a.m. even though it's a Sunday. There likewise will be no Sunday school that morning either. So, put this newsletter down and go mark your December calendars right now.
St. Paul writes in 1 Corinthians 1:27-29, "God chose the foolish things of the world to shame the wise; God chose the weak things of the world to shame the strong. He chose the lowly things of this world and the despised things– and the things that are not– to nullify the things that are, so that no one may boast before him." Indeed, the Child born of Mary came to serve not to be served and he came to give his life as a ransom that we might be bought back from sin, death, and the devil. No one in all of creation can ever claim to have sacrificed more than God and this is the glory revealed to the shepherds that first Christmas and now to us through the Holy Scriptures. The message that all are worthy of God's love and redemption so that all might receive a crown in the kingdom of God. That the greatest gift ever given to mankind was given to all, the rich, as well as the poor and the downtrodden. Even to folks who in the eyes of the world may seem unworthy or un-deserving of such a wonderful gift. The baby Jesus was born for all and who would eventually die for all.
That's the Christmas message that we will once again share this December hoping and praying that it helps and strengthens everyone's faith and that it might reach the ears and hearts of those who currently don't know it or believe it. The news of God's deep and abiding love for all people. "For unto you is born this day in the city of David, a Savior, who is Christ the Lord."
Until next month….
Pastor Roloff