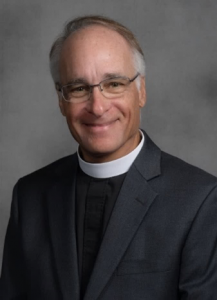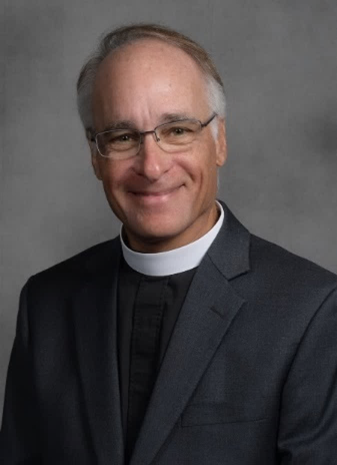 A Message from the Pastor
With the arrival of March, we've entered the primary weeks that make up the season of Lent. That time in the Church year where we reflect upon our sins that necessitated God having to intercede on our behalf in order to save us from damnation.
It started at the end of last month with our Ash Wednesday service and where you all heard me say as I was applying ashes to your forehead, "From dust you came and to dust you shall return." It's meant to be both a visual as well as audible reminder that the sins we commit result in our bodies ultimately failing and dying. "For the wages of sin is death" St. Paul reminds us.
However, for those of you who attended that service, you should remember that I do not end with that pronouncement of "law" but rather continue saying, "But Christ died to redeem you." The sweet sound of the Gospel. And the message of our Lord's redeeming you, buying you back from belonging to the devil, so that you will not stay dead, but that you shall continue to live eternally and in Paradise no less!
On the second Sunday of February, I did a children's object lesson that probably bears repeating. We so often hear out in our society how "mean" God is to be judging people for "minor" infractions to His Law, the Ten Commandments. "It's like passing out death sentences for speeding" you'll often hear when folks are making their argument for not going to or belonging to a church. Why, I've even heard folks say that if God "judges" people, then they'd rather go to hell!
Of course, the truth is, these folks have no idea what they are talking about and they're just making their ignorance of the Scriptures known for all to hear. They have no idea what hell is like. Likewise, their characterization of God as being "mean" and "unjust" couldn't be further from the truth. Exhibit "A" in my response to that sort of thinking is the cross. For the cross declares both God's justice and His love for all people, because He in His mercy has provided away out of our circumstance.
Understand, it doesn't matter whether or not you think an "offense" is small or not, the bottom line is we are guilty of breaking God's Laws, furthermore, justice demands that lawbreakers be punished. But God isn't "mean" He's just perfectly just, but He is also loving, and so He chose to punish His only-begotten Son, Jesus, instead of you, so that we might be declared "just," "righteous," and "perfectly sinless" upon the day of our deaths and be admitted to heaven. Does that really sound like a God you don't want any part of?
While we progress through this month, we reflect upon our sins that resulted in God having to make such a great sacrifice on our part, but we also rejoice knowing what God has done for us!
Until next month….
Pastor Roloff